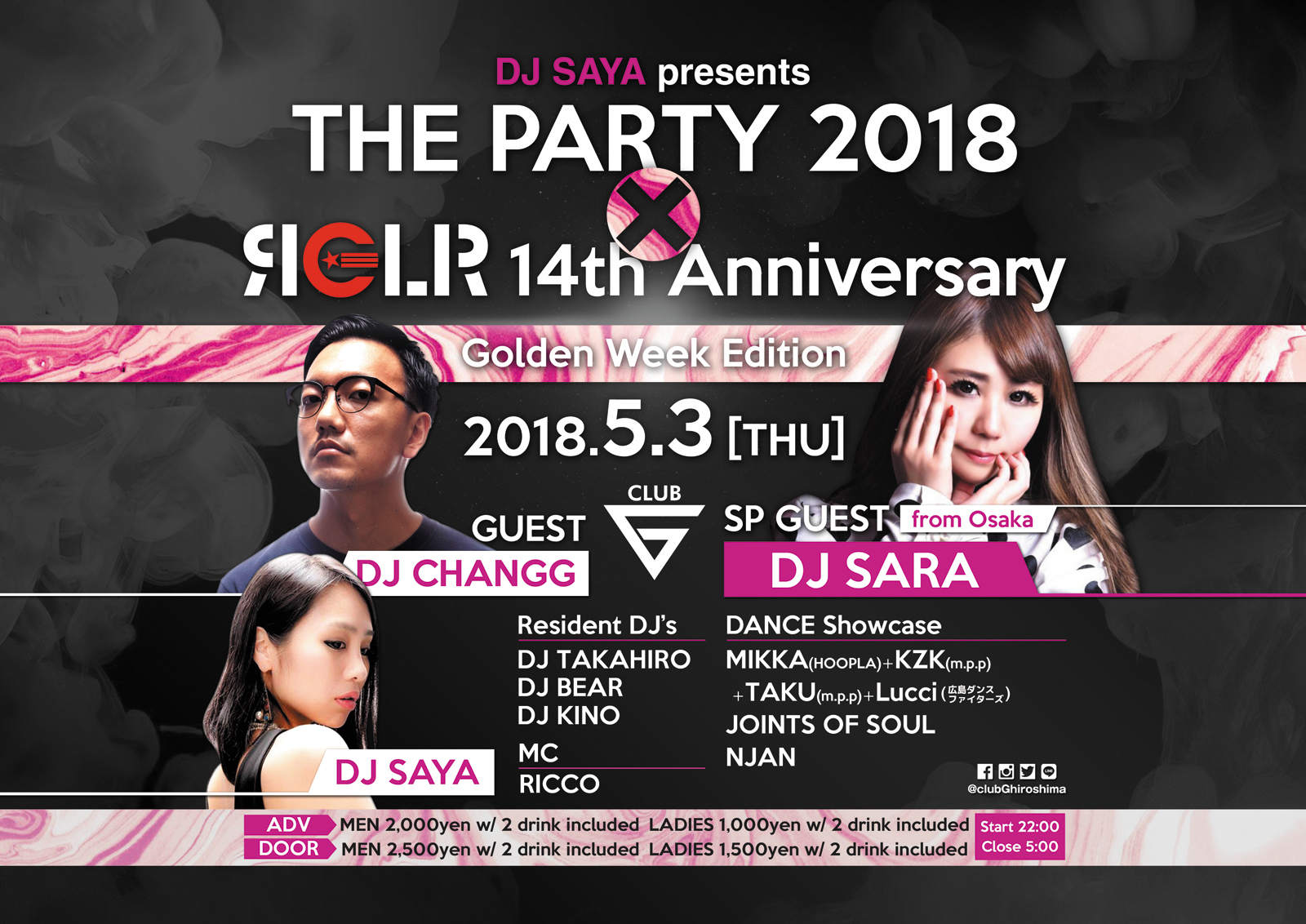 5.3.Thu DJ SAYA presents "THE PARTY 2018" × Regular 14th Anniversary – Golden Week Edition –
2018.05.02
|
Hip Hop
|
Open Format
|
Thursday
|
Guest
Don't miss it!!!!!
2018年5月3日木曜日
Thursday, May 3, 2018
at club G hiroshima
DJ SAYA presents
"THE PARTY 2018" × Regular 14th Anniversary
– Golden Week Edition –
●SP Guest
DJ SARA (from Osaka)
●Guest
DJ CHANGG
●Resident DJ's
DJ SAYA
DJ TAKAHIRO
DJ BEAR
DJ KINO
●MC
RICCO
●DANCE Showcase
MIKKA(HOOPLA)+KZK(m.p.p)+TAKU(m.p.p)+Lucci(広島ダンスファイターズ)
JOINTS OF SOUL
NJAN
Start 22:00 / Close 5:00
●ADV
MEN 2000yen with 2 drink included (2ドリンク付き)
LADIES 1000yen with 2 drink included (2ドリンク付き)
●DOOR
MEN 2500yen with 2 drink included (2ドリンク付き)
LADIES 1500yen with 2 drink included (2ドリンク付き)
【DJ SARA】
2013年より大阪を拠点にDJを始める。
ブッキングが後を絶たず僅か一年で毎週7本、年間360本ものDJをこなすようになる。
出演するイベントの音楽ジャンルは幅広く、
HIPHOPをメインとし、RAGGAE / BASS MUSIC / TRAP MUSIC / HOUSE / TECHNO / EDM / POPS 等
ミーハーな音楽からコアな音楽まで多くのパーティーにて活躍。
国内外の有名アーティストや有名DJとの共演も多く果たし、前後のDJも多くこなしている。
そしてNo.1 female party JEWEL
(動員数1000人規模)の一DJとしても活動しており、今後も更に国内外でも活躍を期待されるfemale DJである。
DJ Sara began her explosive DJ career in Osaka in 2013. It wasn't long
before she amassed a packed schedule of 7 shows per week, regularly
playing as many gigs as there are days in the year. With a history of
major performances in support of the big-name domestic and
international artists, her marathon bookings aren't letting up any
time soon.
Hip hop is DJ Sara's bread and butter, but she's been known to spin at
parties featuring reggae, trap, bass music, house, techno, pop, EDM…
everything from accessible club tunes to the deepest of cuts.
As a member of Japan's #1 female DJ party, JEWEL (regularly drawing
crowds of over 1000), DJ Sara is quickly becoming one of the most
hotly anticipated rising female DJs.
Instagram:
dj_sara0330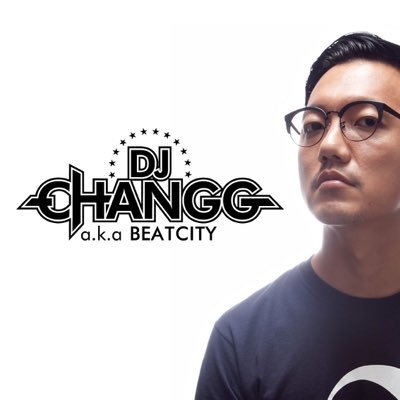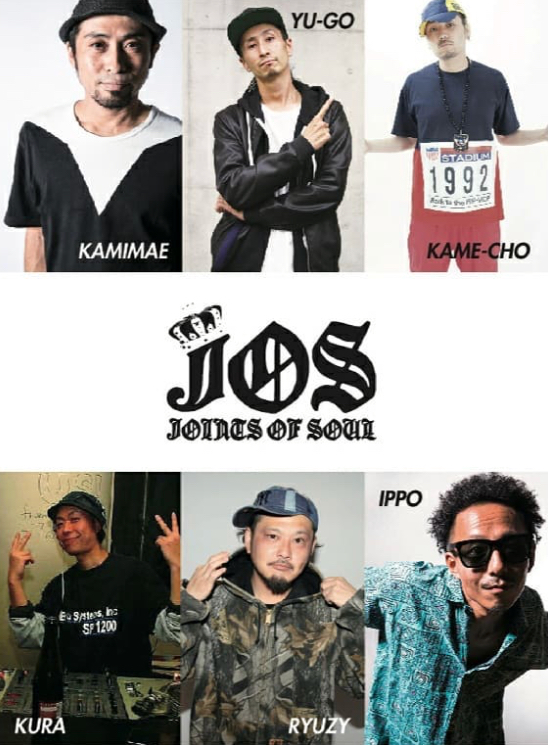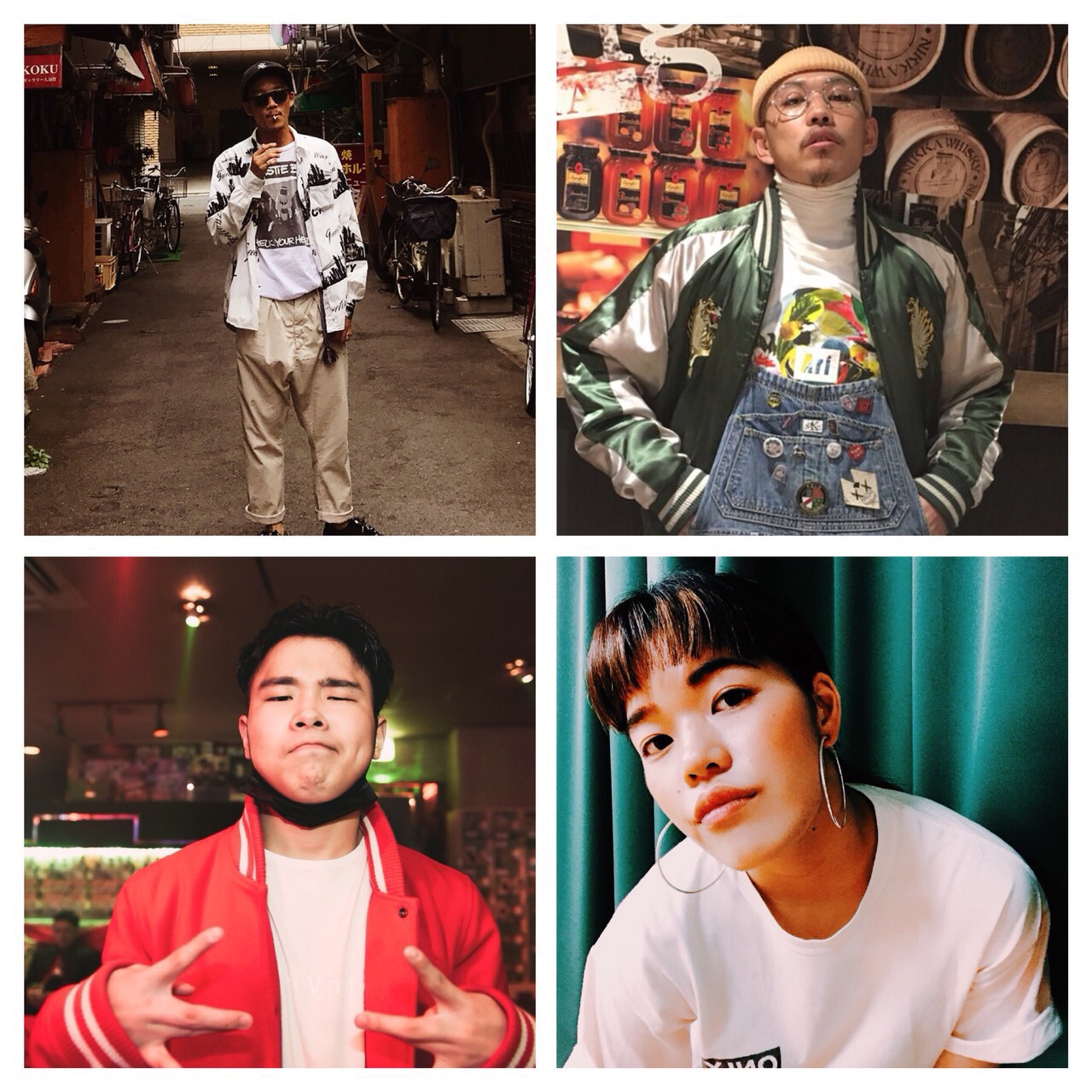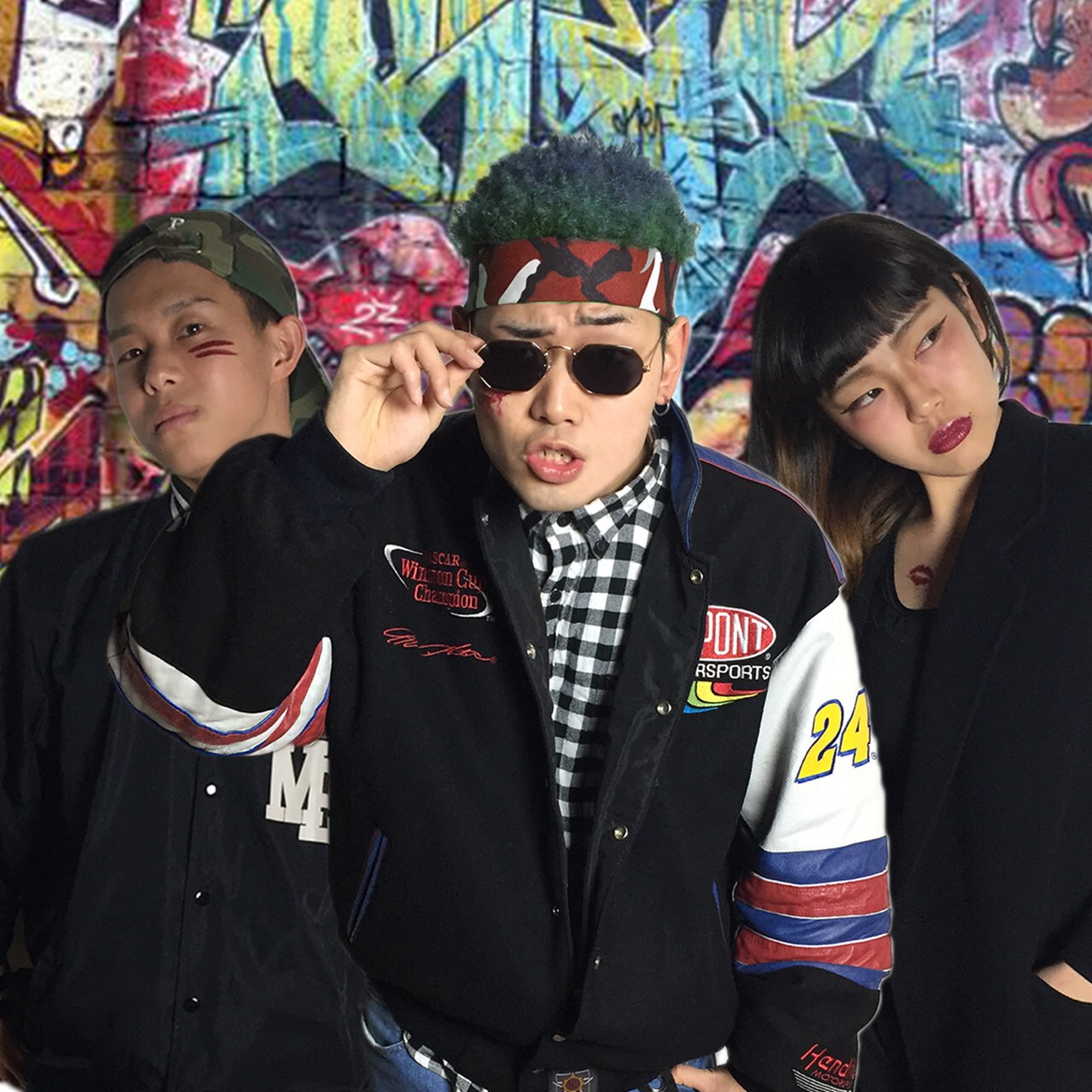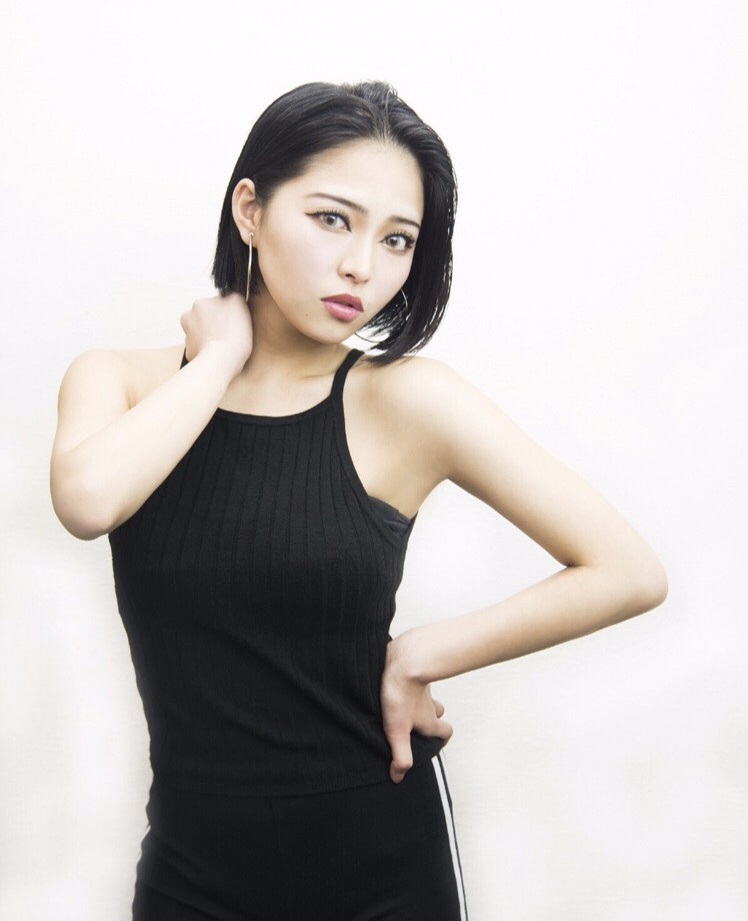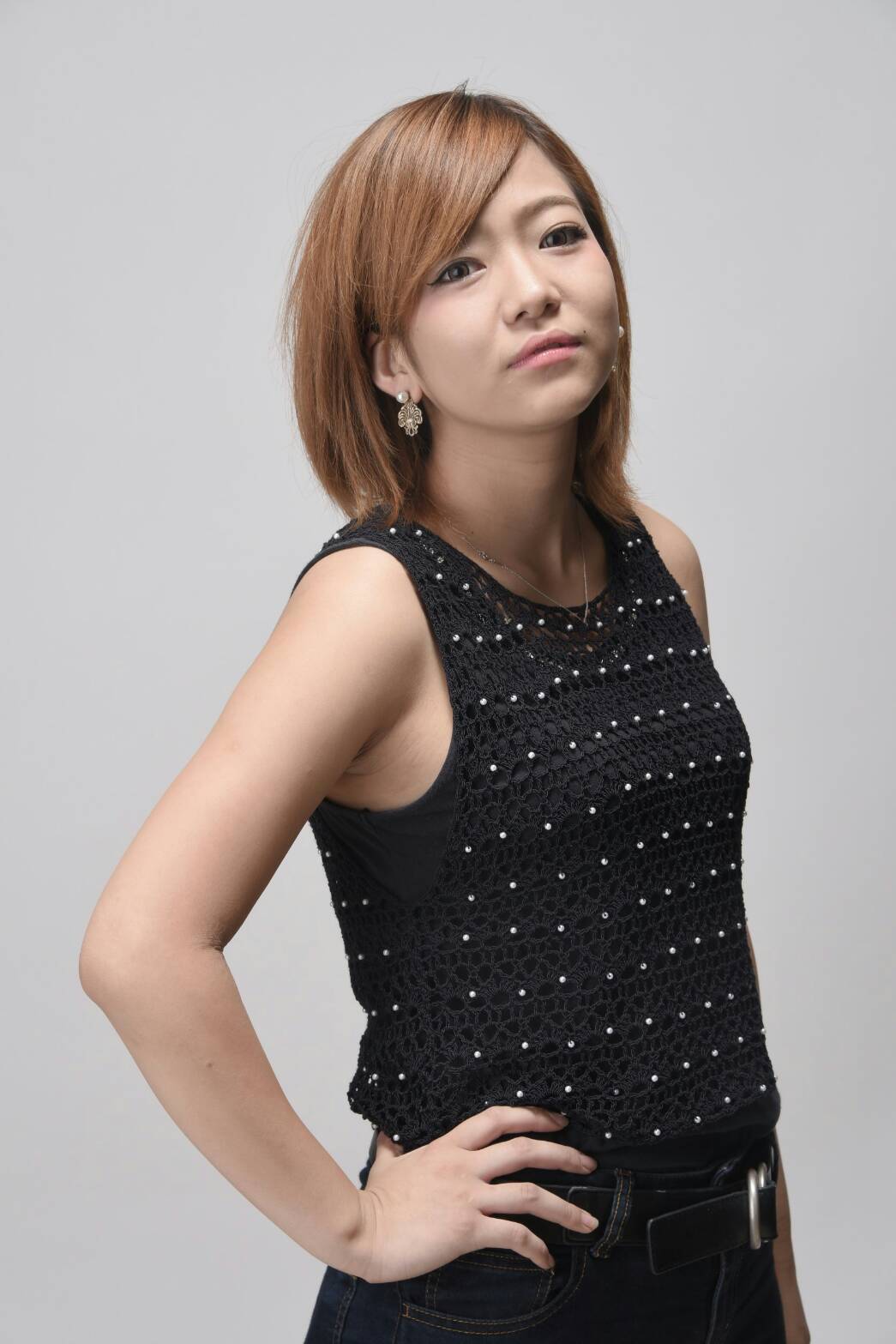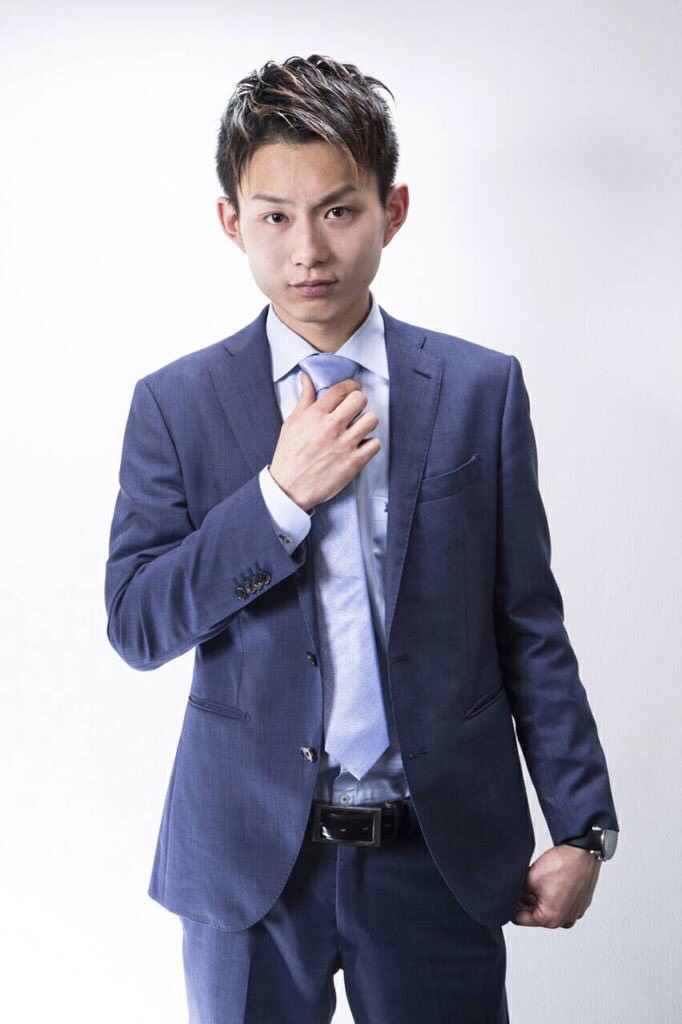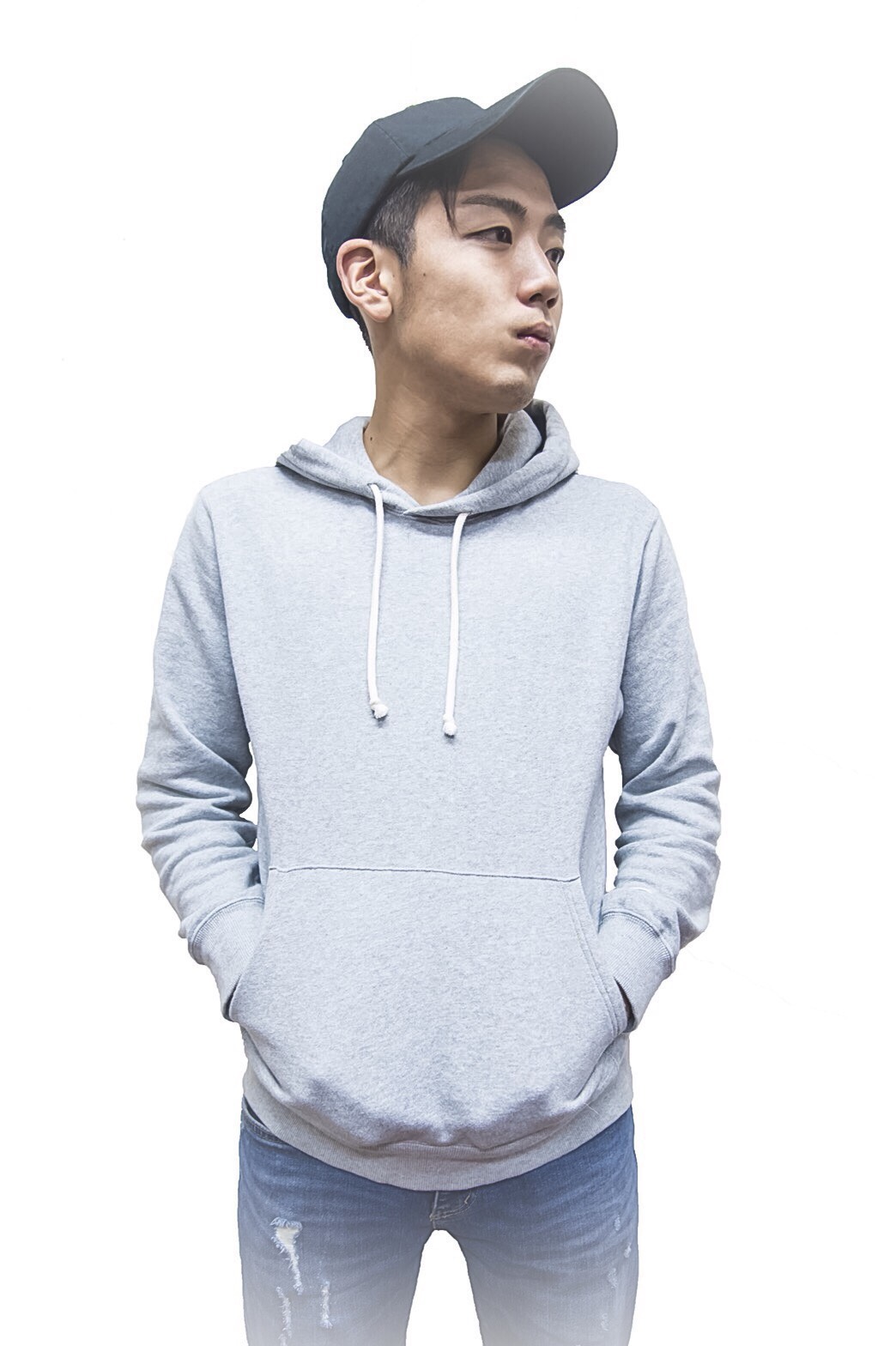 Please follow and like us: